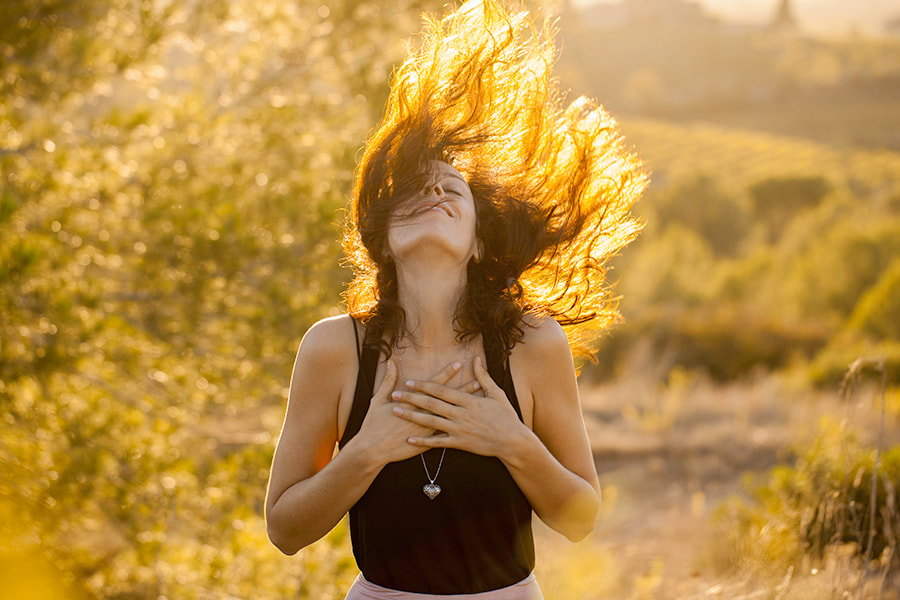 ​
​CREATING CHANGE - The Art of Connection, Expansion & Celebration


Want to deepen your self-care, love and acceptance even further?

Want to explore the depths of this human experience in a fun, practical​ and insightful way?



With so much disconnect in the world, this training brings CONNECTION to a new level - with ourselves, others and LIFE itself.

I knew for a long time I would be teaching something else alongside NLP, yet at first I had no idea what that would be. What arose, piece by piece over the course of many years of internal reflection amazed me.

I'm so happy to finally present this exclusive, exploratory training... CREATING CHANGE.

Creating Change is not about creating a new persona, it's about connecting to what has always been there already. It's loving what is, experiencing even more compassion and acceptance of ourselves and celebrating the gift of LIFE itself through creative, practical means.

This training came through me during some of my greatest challenges, it helped deepen my self love and appreciation of life to a new level... and I'm still continuing to learn even more as each day passes!

​I'm forever grateful and so excited to share this with you too.

​
If you've heard the concept 'love yourself' and you want to really feel it, embody it and experience it even more... here is a wonderful opportunity...
​
Training structure...
​
INTRODUCTION
Evening Workshop: Welcome ceremony, overview of training and 5 main points of connection, mind/body wheel, how this training was created, 3 pillars of change...
​
1: THE ART OF EXPANSION
- Connection with Universal Energy &
ConsciousnessFull Training Day:
Experiencing universal Life Force Energy and consciousness, introduction to masculine and feminine energies, developing awareness and presence - connecting to and embodying the Masculine Energy, our relationship with the Masculine, keys to manifesting, removing unconscious blocks, one common overlooked key to greater expansion...
2: THE ART OF PHYSICAL EXPRESSION - Connection with our Physical Body
Full Training Day:
Physical movement as form of expression, how to express emotions through body constructively, transforming our relationship with the emotions we feel, how to transform anger into creative passion, cultivating tenderness with ourselves, love and acceptance of the physical body...
3: THE ART OF INSIGHT AND PERSPECTIVE
-
Connection with
Ourselves
Full Training Day:
Transforming our relationship with negative self-talk, uncovering and removing limiting beliefs, unconscious patterns, our Soul and Ego, personality, discovering aspects of our individual Soul life purpose, increasing self-care, love and acceptance...
4: THE ART OF COMMUNITY -
Connection with
Others
Full Training Day:
How to see others as the great teachers that they are despite differences - learning about ourselves through others, the power of acts of kindness, being of service in community, mirror work, the greater consciousness/collective and our role in humanity...
5: THE ART OF GRATITUDE AND INTEGRATION
- Connection with Mother Earth
Full Training Day:
Simple, practical ways to honour planet Earth, how to create an impact in the world, our relationship with the feminine, nourishment, dancing the elements, connecting to and embodying the Feminine Energy, powerful lessons nature teaches us about ourselves and life...
BONUS Workshop: Excursion in Nature
Morning Workshop:
Developing heart connection, the one simple thing that makes gratitude exercises work, overall course integration and closing ceremony and graduation...
Plus so much MORE!
​
There will be guided physical movement, free dance, creative arts, self awareness exercises and theory.
All modules will include a mix of individual, group and couple work.
This is an exploratory, practical training,
interactive learning with step by step practical self discovery exercises that you can keep for life.
No previous dance or creative art experience needed.
There is no right or wrong... we're not looking to become great artists or dancers here, it's about giving ourselves the time and space to
express our true authentic self and gratitude for life
that counts.
​
"Let the process of your unfolding be your masterpiece"
Alexandra Roxo


"I find Emma an excellent teacher and I feel I have learnt so much from her"

MM NLP Practitioner Training 2018

​

"Life changing"

SH Creating Change Workshop Participant 2020

​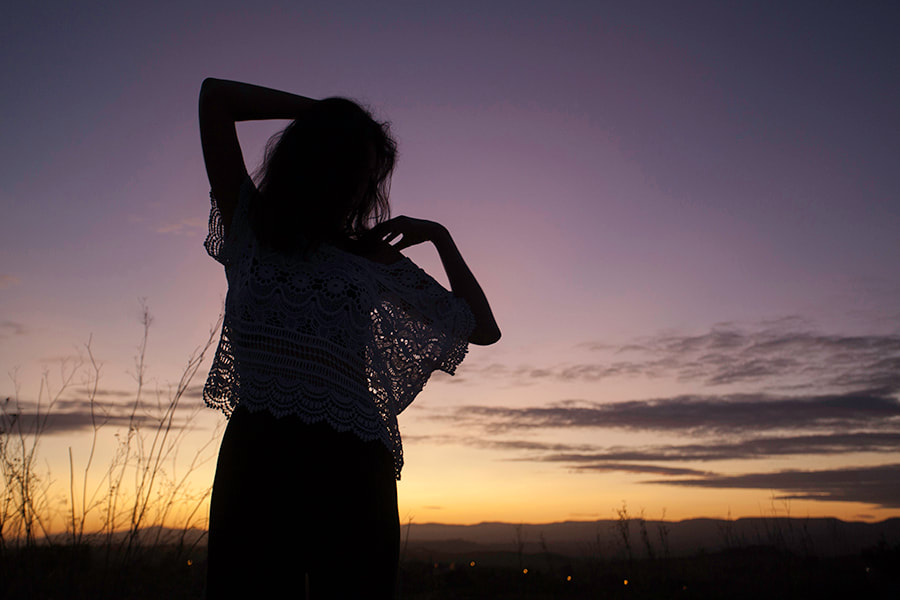 ​2020 TRAINING DATES:
Over 3 months as follows...

Monday February 24th... Introduction evening 19H-21H
5 full Saturday's 10H-17H (one Saturday per module)
29th February
21st March
28th March
18th April
25th April
Plus... bonus workshop/e
xcursion 10.30H-13H -
Sunday 26th April.
E
mail
info@emmabradford.net
for full information.
"...then I meet Emma... something completely different. Extremely nice person... she has some Dalai Lama calmness and wisdom, uses practical methodology, good listener and her workshop was amazing"

MM Coworkation Workshop Participant 2017



"Thank you Emma. I feel energised and connected with my body. Wonderful experience"

SH Creating Change Workshop Participant 2020



BENEFITS...
By taking part in the full training and integrating exercises here are some of the many possible benefits that can be experienced...
​
Deeper acceptance, love and care for ourselves

Feel more expanded in true authentic self within

Enhanced gentle, loving, presence and tenderness with self

More balance between internal masculine and feminine energies

Deeper u

nderstanding of the hidden drives why we do what we do, who we really are

Know h

ow to CREATE CHANGE easily and effectively both for ourselves and for this planet.

Greater self awareness and self-worth
Deeper appreciation of people in our life... even the challenging ones!
Flexibility, creativity, resilience, courage and compassion
Transformed relationship with emotions and negative self-talk
Enhanced personal spiritual connection and practice
Deep gratitude for the physical body and how to live a more EMBODIED life
A playful, perspective of LIFE and all that can be celebrated
New empowering beliefs about ourselves and life
A new daily physical gratitude practice - EXCLUSIVE to this training!
Practical step by step processes and exercises that can be used and kept for life
The profound, integrated belief that our current life is something to be celebrated
Plus so much more!
Not only will you discover all of the above, you will have the opportunity to integrate what you learn through experiential processes - after all that's where the magic happens!
Every act of care and love for ourselves acts as a ripple, into our immediate social circles, our communities and for humanity and this planet.
​
Creating Change
is not only for ourselves, it's another beautiful way to create change in the world too.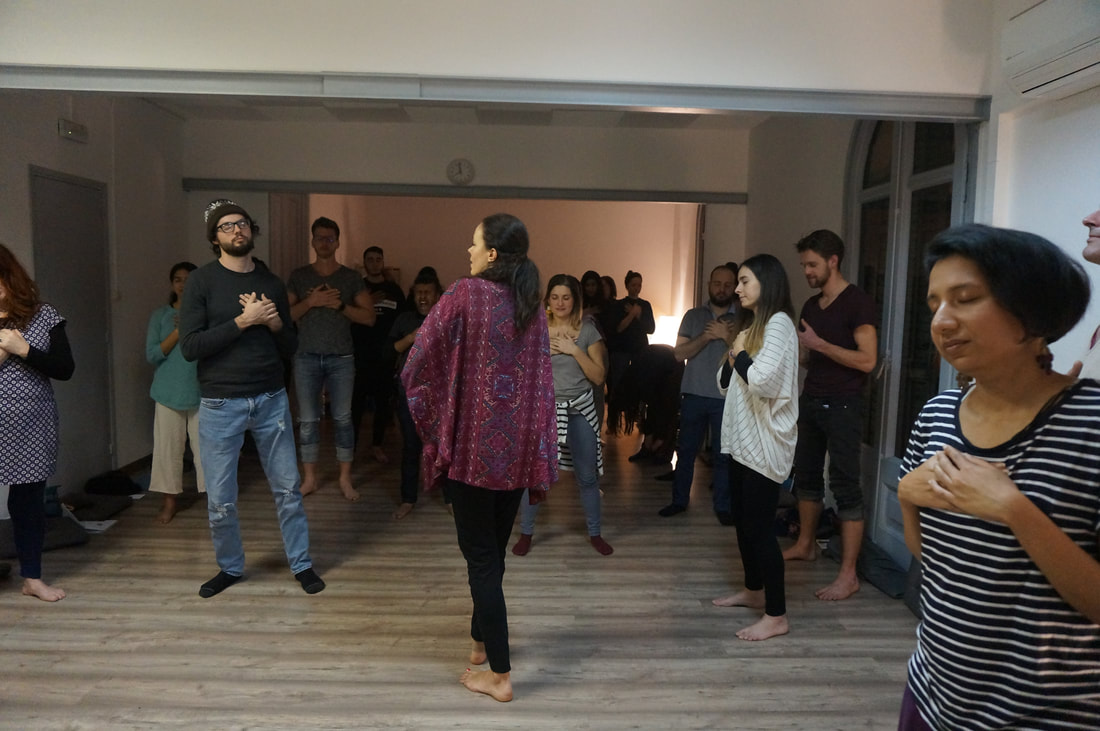 ​
"I am incredibly grateful to Emma for her insight, teaching and guidance"
CG Client December 2013
​
"I was crying while writing... because I am so thankful for everything Emma helped me achieve until now...
I cannot thank her enough"
​EK Client November 2018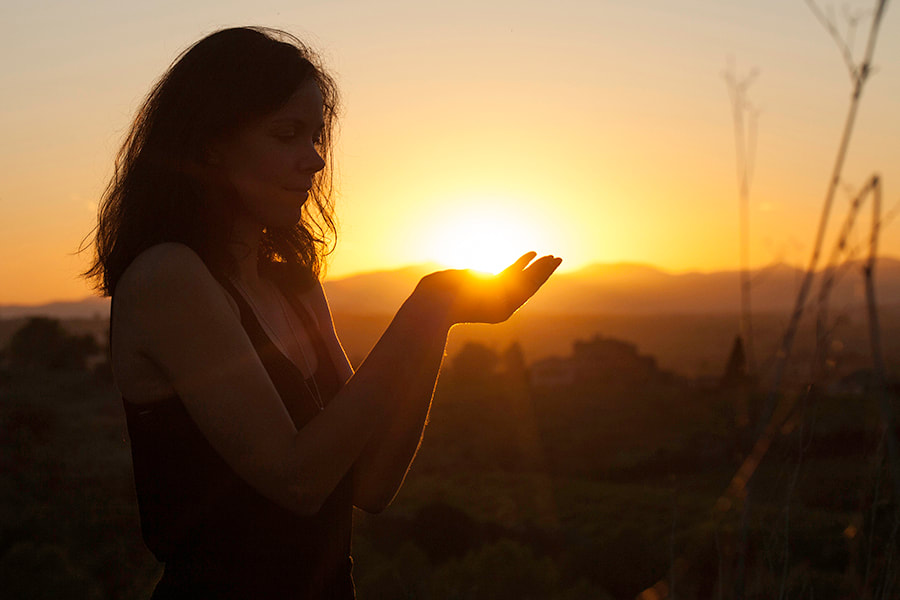 VALUE:
​Whilst I've been teaching NLP for over 7 years in Barcelona, the UK and coaching clients worldwide... this training is a brand new creation I've been developing behind the scenes. A unique blend of everything I've integrated over the years including spirituality, mind and emotions alongside creative arts, therapeutic dance and movement.
Therefore,
for this first BETA round only
benefit from these exclusive opportunities...
EARLY BIRD PRICE:
Pay full amount 1 month before training day starts, for only a
deposit of €150 plus €300.
Therefore a total of only
€450
, which includes all IVA/VAT.
FULL PRICE:
If you miss the early bird date, for just a
deposit of

€1

50 plus €400.
Therefore a total of only
€550, which
includes IVA/VAT.
Payment can be made in full or in your chosen quantity of instalments in the lead up to first training day - choose what works for you. FULL amount needs to be paid before attending 1st training day.
An investment by you, for YOU.
This is one of the many ways to say to the Universe
"I am worthy and I'm choosing to honour that"
. This is not the only thing out there, there are many ways to honour ourselves... and if you want to explore how much love you can feel for yourself and LIFE in a fun, practical and insightful way and this training resonates - here is a wonderful opportunity to be in the first training group to explore this material!
Testimonials and feedback will be requested from every BETA round student.
Photographs will be taken with permission.
ALL training days need to be completed in order to be part of this BETA round and receive your certificate attendance.
INCLUDED EXTRA:
FREE Creating Change card deck:
Each student will receive a personal
Creating Change card deck
to keep.
​*
Spaces are limited on this BETA program*
reserve your place now to guarantee your place and request your pre-training interview. I will be holding short interviews with each candidate to clarify possible questions and confirm if this training is the right fit for you.
Locations...
​
Calle Canuda 26, 2-1
(INTRODUCTION EVENING)

Tandem Studio, Via Laietana 45, 3-1, Barcelona (SATURDAY WORKSHOPS)
Plus... b
onus excursion/workshop location in nature to be confirmed.


​
"Beautiful workshop Emma, thanks for sharing. Dance with the group was amazing"

VB Creating Change Workshop Participant 2020



​
"I like that she has a spark in her eyes, the light that's coming through her... she's really walking her talk"

AK Meetup Member 2017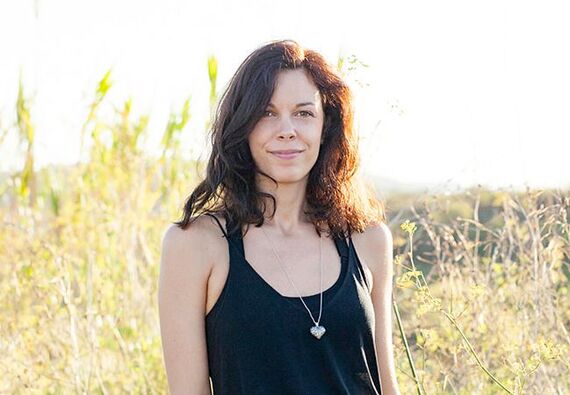 Want to Create Change?
| | |
| --- | --- |
| | COPYRIGHT 2020 EMMA BRADFORD​ |